You've located our home extermination solutions. Friendly Pest Control delivers the most effective pest control services to the Murrieta area. We are able to provide single-service pest treatments also and we won't sell you something you don't need. Although, should you want quarterly pest control to help keep your family safe all year, we're able to make it happen!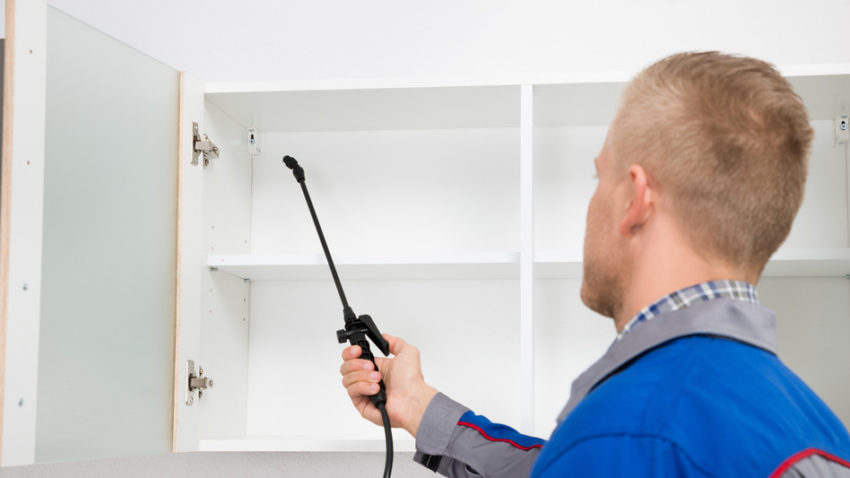 Variety of Residential Pest Solutions
Whether your family is having problems with cockroaches, ants, bees, fleas, or other pests, our exterminators are here to protect you and your loved ones. It's common for pests to stay hidden as winter approaches. In most cases, the bugs and critters will find shelter in the nearest structure, possibly your own home. This is the reason you will start noticing more pests once spring and summer seasons come around. Pests come out of hiding and start annoying you once it gets warmer.
During the past few months our company has been having an increased number of calls from residents in Murrieta about fleas, spiders, bees, and bed bugs. Bed bugs are one of the more-difficult pests to eliminate, so it's a bummer that bed bugs are spreading throughout many cities, not just Murrieta.
Termites in Murrieta, CA
Termites are another concern that has grown with every passing year. Many people have never had a termite inspection or just assume they don't have them and end up with expensive structural damage once they're discovered. Avoid this costly expense by considering a termite inspection, whether or not you've seen any activity.
Protecting your property and loved ones is something we don't take lightly. We will always ensure the area is safe while treating it and have products that are safe for pets and children but don't hesitate to ask us about this when you call.
Schedule Your Murrieta Termite Inspection Today
If you're someone who can't stand pests, we recommend a preventative or maintenance pest plan. While on this plan, we come to your home at a scheduled time (monthly, quarterly, etc.) and treat the property to continue preventing a pest problem from occurring. The goal is to get rid of pests before before you can even see them. Of course, should a pest issue arise while between maintenance treatments, we will gladly come take care of it; all you have to do is call us.
Phone Friendly Pest Control Today!
If you are someone who dislikes pests, this is the most suitable and affordable plan. Just give our Murrieta pest control technicians a call at (951) 374-1584 now and we'll be happy to go over your options and assist in in any way possible!